Farm Bill Expiration Means Uncertain Times for Illinois Farmers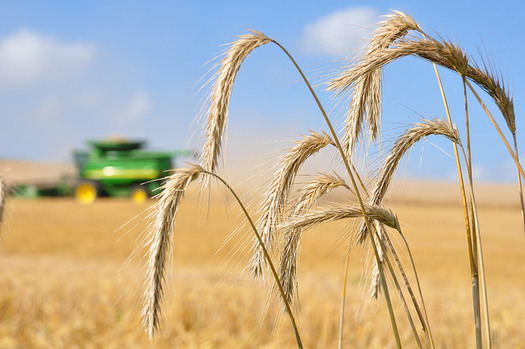 The Farm Bill expiration could mean farmers who are currently using conservation practices may not be able to continue. (Conservation Media Library)
October 15, 2018
SPRINGFIELD, Ill. — The expiration of the Farm Bill is putting the brakes on conservation programs important for many Illinois farmers and ranchers.

While the legislation largely stalled over the Supplemental Nutrition Assistance Program, the people who grow food and livestock also were impacted.

Ryan Stockwell, director of sustainable agriculture for the National Wildlife Federation, said farmers like him currently are unable to apply for the Conservation Stewardship Program, which helps protect natural resources while improving profitability.

"And in these economic times and the way that the commodity prices are for farmers right now, that's a really important program to have," Stockwell said. "But because of the expiration, farmers looking to sign up for that program are not able to do so. That just adds another challenge for farmers."

Stockwell added the Farm Bill gives farmers and ranchers the tools they need to protect waterways, support habitat and wildlife, and secure agricultural land for the next generation.

In Illinois, 70 percent of land is used for agriculture, and more than half of that is owned by absentee owners, those who rent or lease.

Carol Hays, executive director of Prairie Rivers Network, said the Farm Bill expiration could mean farmers who are currently using conservation practices may not be able to continue.

"Conservation programs become a way for farmers who rent land to cover the cost of conservation or to share the cost," Hays explained. "And these days, for many farmers, Farm Bill programs are the only way they can afford those practices."

She added that farmers and ranchers are facing too many other uncertainties and need the Farm Bill to be finalized.

"While we've had gaps or extensions in current Farm Bills, we really don't know what that looks like in a regime like we have right now with tariffs, for example, or with changes in tax laws that can impact farmers and landowners," Hays said.

Congress is not expected to take up the Farm Bill again until after the midterm elections.