Tuesday, September 3, 2019
GLENDIVE, Mont. – The latest proposed rules for disposing of radioactive oil waste in Montana have some residents concerned.

The state Department of Environmental Quality wants to raise the radioactive limit from 50 picocuries per gram to 200.

The state already has licensed four landfills to accept the radioactive byproduct of oil drilling.

Oaks Disposal near the eastern town of Glendive has been accepting radioactive waste since 2013 and nearby residents have urged DEQ to come up with regulations for the waste. The agency's first rule draft came in 2017.

Maggie Copeland is a Glendive resident and member of Northern Plains Resource Council, a grassroots conservation and family agriculture group.

"Now we get these new rules and I'm just shocked," she states. "I honestly am just shocked that they want 200 picocuries when 50 has been the limit all along. It just feels like we're at the race to the bottom of a waste dump here."

Copeland says the new proposal could attract more waste from North Dakota's oilfields. The limit in that state is 50 picocuries per gram.

And Copeland worries other surrounding states with lower limits could use Montana as a dumping ground as well.

She says the worst case scenario is that landowners in and near Glendive lose their water. She says waste trucks drive by a crucial source of water for the community, Deer Creek, and one accident could do them in.

"We're always going to have this industry waste," Copeland states. "There's going to be tons and tons and tons of it. But we can't create water and we can't create soil. I mean, once it's fouled, it's game over."

The other three licensed disposal sites, which haven't started accepting radioactive waste yet, are in Culbertson, Missoula and Plentywood.

DEQ is accepting public comment through Oct. 21 and holding meetings on the proposal in Glendive on Sept. 24 and Helena on Oct. 10.


Disclosure: Northern Plains Resource Council contributes to our fund for reporting on Climate Change/Air Quality, Energy Policy, Rural/Farming. If you would like to help support news in the public interest,
click here.
get more stories like this via email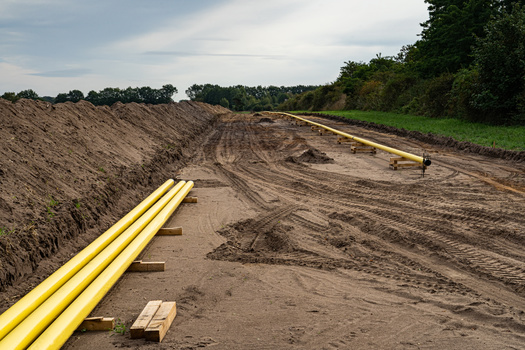 Environment
The Federal Energy Regulatory Commission approved a plan extending a natural-gas pipeline in Virginia. The Virginia Reliability Plan and Transcot's …
Social Issues
Today is Giving Tuesday, a day when millions of Americans are expected to make charitable donations. But it can also be a field day for scammers…
Health and Wellness
Starting Friday, North Carolinians will have greater access to health care as the long-awaited Medicaid expansion is launched. Medicaid will …
Social Issues
A new project in Southern Arizona aims to support local reporting and enable greater access to local news and information. Earlier this month…
Social Issues
As the weather turns colder, two groups of people in one North Dakota city that are generations apart appear to be in good shape to navigate housing …
Researchers are out with new findings they say show that death rates linked to air pollution from coal plants are underestimated. A Wisconsin …
Social Issues
Illinois high school seniors have new hurdles to overcome to get to college. High school students are waiting several extra weeks to get their hands …
Environment
Missouri's duck-hunting season runs through January, and many enthusiasts are concerned about how plentiful their future quarry will be because of a …