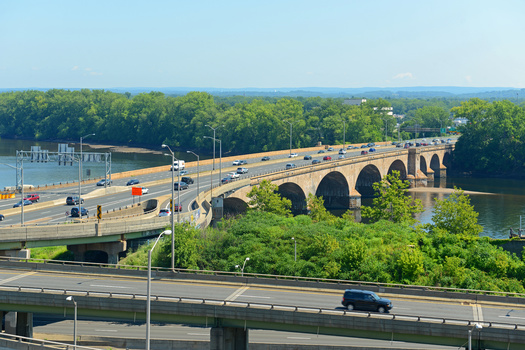 Wednesday, October 19, 2022
Visitors and residents of Maine count on the New England 511 website for real-time road and weather conditions, and a recent makeover could help even more people navigate their travels.

The website is now more mobile-friendly, helping drivers through Maine, New Hampshire and Vermont view the fall colors. It provides links to live cameras, construction alerts and traffic warnings.

Paul Merrill, director of communications for the Maine Department of Transportation, said the website gives users a heads-up, whether they are on vacation or making their daily commute.

"You might roll out of bed and say, 'Oh, there's a tree down on the road that I take to the office. It's going to take me a little extra time to get to work,' " Merrill noted.

The website address remains the same, but because of extensive changes, current users of NewEngland511.org will have to create a new account to continue receiving email or text notifications. Merrill said the "MyTrips" alerts generated by the old website will stop on Oct. 23.

Individual alerts will now come from a system called "My 511," with the goals of alleviating not only congestion, but the air pollution that comes with it.

Merrill pointed out the site is both old and new, with links to state permits for parks as well as information on bicycling through New England and where to find electric vehicle charging stations.

"Poke around, see what features are there, there's a lot," Merrill urged. "Kick the tires, see what's there, as you go in and set up a new alert."

He added it takes only a few minutes to set up a new account, which could save a lot of time down the road.

And the website is not only for road travelers. It lists all state and regional airports and flight information, as well as important details regarding train travel throughout New England and its extensive walking trails.

Merrill emphasized riders of Maine's ferry service, for example, can get important updates.

"That's really the quickest way to get information from the department if there's a ferry run that's canceled or delayed," Merrill stressed. "They are a big user base here."

The new website arrives as construction is expected to increase throughout New England due to new federal funding from President Joe Biden's infrastructure law, which designates some $400 billion over five years to help repair the nation's roads and bridges.


get more stories like this via email

Health and Wellness
Most people probably never give a second thought to their visits to the dentist, but not everyone can navigate this process with ease. People with …
Social Issues
Christmas is a little more than two weeks away, and toy drives around the country are in full swing. A North Dakota organizer shares some things to …
Social Issues
A federal judge in Nevada has dealt three tribal nations a legal setback in their efforts to stop what could be the construction of the country's larg…

Environment
Hoosiers could get their holiday trees from any of about 200 tree farms in the state, according to the Indiana Christmas Tree Growers Association…
Social Issues
Reports from the Insurance Commissioner's office and the state Attorney General reveal an analysis of what they call "the true costs of health care" i…
Health and Wellness
The holiday season is filled with recipes passed down from years before, and feasting with family and friends. But think again before you have …
Environment
Connecticut lawmakers are reluctant to approve new emission standards that would require 90% cleaner emissions from internal-combustion engines and re…
Environment
While lawmakers and environmental groups strive to lower vehicle emissions and the nation's carbon footprint, many truckers see unrealistic …