New Virginia Research Center to Connect Police, People of Color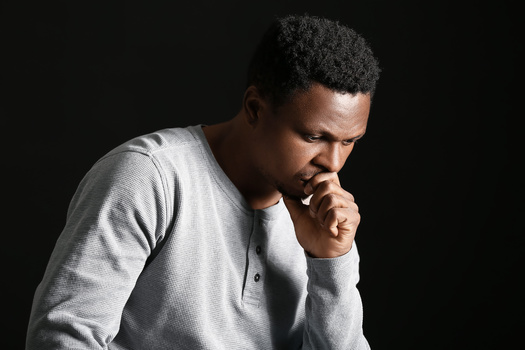 PETERSBURG, Va. - As Virginia law enforcement agencies adjust to a number of new policing laws this year, a new state think tank represents the first policy center in the nation at a historically Black college or university to address the gap between police and communities of color.

The mission of Virginia State University's Center for Policing Leadership and Social Justice is to have police leaders across the state meet with community activists and leaders, for what many consider difficult conversations about race.

Professor of Sociology and Criminal Justice Zoe Spencer, who spearheaded the initiative, said it's important to counter misperceptions on both sides to enact change.

"If we hold stereotypical beliefs of each other that are grounded by our lack of experiences with other races, other cultures, other classes, et cetera," said Spencer, "then those typical perceptions are going to shape our interactions."

She said "The Center," as it will be called, will educate the public and students on the history of Jim Crow laws in the South and the roots of American policing in slavery.

This year, multiple new laws about policing have gone into effect in Virginia, including banning no-knock warrants, limiting chokeholds and prohibiting searches based on detecting the smell of marijuana.

The Center is an outgrowth of VSU's Policing Leadership Taskforce, established last year in the aftermath of George Floyd's death.

Spencer said the resulting protests were inspiring, but thinks more work needs to be done. She notes the ongoing court case of a VSU student - U.S. Army Lieutenant Caron Nazario - pulled over and pepper sprayed by Windsor Police officers.

"The historic divide, the racial divide, continues to exist," said Spencer. "We want to be the model that creates the programs, the practices, the culture that ameliorates the tension that ultimately leads to state-sponsored violence."

A new American Psychological Association study finds police officers speak to Black drivers in a more disrespectful tone than to white drivers during traffic stops. It also reveals body camera footage gives essential information about police stops and potential evidence of misconduct.





get more stories like this via email

Social Issues
BALTIMORE, Md. -- Maryland civil rights groups are proposing a lawsuit against Baltimore County if it adopts its current redistricting plan, claiming …
Social Issues
LINCOLN, Neb. -- Nearly seven in ten Americans say billionaires are not paying their fair share in taxes, according to a new survey. Among likely …
Social Issues
BISMARCK, N.D. -- Over the coming weeks, North Dakotans will be clicking the "purchase" button as they order holiday gifts online, and fraud experts …
Social Issues
MINNEAPOLIS -- Several regional labor groups rallied in Minneapolis on Wednesday, demanding state leaders take action to reflect the sacrifices made …
Environment
GREENE, Iowa -- The proposed Build Back Better bill is getting attention for a host of funding possibilities, including one area flying under the …
Social Issues
MADISON, Wis. -- In a four-three decision this week, the Wisconsin Supreme Court backed a "least-change" approach to redistricting in the state…
Social Issues
OXFORD TOWNSHIP, Mich. -- Michiganders are mourning the loss of four students after this week's school shooting at Oxford High School, and advocates …
Social Issues
WALNUT CREEK, Calif. -- Labor protests and strikes are on the upswing this fall, compared with 2020 when everyone hunkered as the pandemic closed …