This week's school shooting in Texas has evoked feelings of hopelessness in the public sphere about avoiding future tragedies in the U.S. But gun reform advocates in Iowa feel lawmakers reluctant to approve changes shouldn't be able to shrug off the mounting frustration.

Tuesday's mass shooting that left nearly 20 elementary school students dead, comes a decade after the Sandy Hook massacre.

Congress is getting much of the blame for not agreeing on gun-control measures in recent years. Scott Peterson, the outgoing director for the group Iowans for Gun Safety, said policymakers are clearly dropping the ball.

"We have things that can be done," said Peterson, "that are reasonable and most gun owners actually find acceptable - but we don't have politicians that will do that."

Most national polls show partisan divides on gun control, but a majority of Americans have expressed support for things like universal background checks.

And Peterson said while many are upset with lawmakers in general, he feels Republicans should shoulder the blame because of their ties to the gun lobby.

A number of GOP lawmakers say issues such as mental health are the bigger problem.

Some of Iowa's prominent Republicans, including Gov. Kim Reynolds and U.S. Senators Chuck Grassley and Joni Ernst, have received donations from the National Rifle Association.

Matt Sinovic, executive director of the group Progress Iowa, said these elected officials need to hear about how gun violence and mass shootings are a public health issue.

"Make sure that our voices are heard," said Sinovic, "that people are calling, that people are showing up, people are contacting the legislators and elected officials - to know that our safety matters more than that donation check they're getting from the NRA."

The public pressure comes after state lawmakers have relaxed some of Iowa's gun laws in recent years, including no longer requiring a permit to carry handguns.

And Reynolds is being asked by these groups to veto a bill that would allow semi-automatic rifles for hunting. Meanwhile, the Texas shooting has renewed calls for the U.S. to reinstate an assault weapons ban.



Disclosure: Progress Iowa contributes to our fund for reporting on Budget Policy & Priorities, Environment, Health Issues, Social Justice. If you would like to help support news in the public interest,
click here.
get more stories like this via email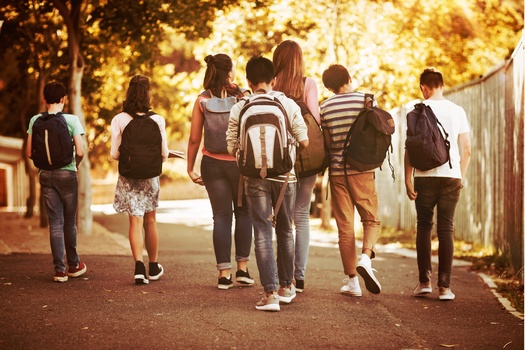 Health and Wellness
In the wake of the devastating overdose epidemic in North Carolina, the state's Department of Health and Human Services is stepping up to aid …
Social Issues
In cities across the globe, including the Michigan city of Midland, various organizations are commemorating International Day of Peace today…
Environment
In rural Alabama, where hurricanes and tornadoes are a constant threat, communities often struggle with damage and limited resources for extended …
Social Issues
A group of West Virginia Democratic delegates is calling for a special session to address West Virginia University's budget shortfall. Del. Evan …
Social Issues
While many Wyomingites of Hispanic descent came from Mexico, there is a lesser-known population from the old Spanish settlements of northern New …
People in rural America are five times as likely to live in so-called "ambulance deserts," areas far from an ambulance service or station, than those …
Health and Wellness
The prevalence of Type 2 diabetes is on the rise in Mississippi. About one in seven Mississippians lives with diabetes. Jernard A. Wells, cookbook …
Social Issues
This week, feminism passes a milestone of sorts as the iconic publication, Ms. Magazine, looks back on its first fifty years. A new book has just …