NE Groups Take on a New Kind of Pipeline Fight
Tuesday, November 15, 2022
CORRECTIONS: Updated to correct a spelling error in the name of Satartia, MS and a mis-characterization of the environmental groups' letter. (11/15/2022, 10:43 a.m. MST)
A Nebraska group that led the fight against the Keystone X-L Pipeline has turned its attention to a different environmental cause.
Bold Alliance, a project of Bold Nebraska, is part of a coalition fighting plans for four
carbon-capture
pipelines in the
Midwest
. Last week, they protested at a conference held in Iowa for carbon pipeline developers.
Jane Kleeb, Bold Alliance Director said her group considers carbon pipelines even more risky than oil or gas pipelines. She sees local residents as "guinea pigs" for an as-yet unproven technology.
"These new pipelines would actually be doing something that's never been done in the United States, where they are pumping into the ground this toxic waste at high pressure, and hoping that it stays there forever and doesn't do any harm," Kleeb said.
Supporters say storing carbon should be one of many tools used to reduce carbon dioxide levels in the atmosphere - a leading contributor to climate change. Pipeline opponents say there's little evidence that storing carbon underground will substantially affect climate change. They point to the safety risks of highly pressurized pipelines if a rupture occurs.
But energy companies get large tax credits for removing
carbon
from industrial emissions and natural sources and storing it underground.
Kleeb said the coalition fears the tax credits are contributing to a "gold rush" of projects for this controversial process.
"And I think because the pipeline companies are selling it that it's going to 'help climate change,' people have just kind of shrugged and said, 'Well, it's better that carbon is in the ground than in the air,'" Kleeb said.
In July 2021, 500 environmental groups signed an open letter opposing carbon storage, saying the practice encourages oil companies to keep drilling rather than focus on green-energy projects. Pipeline developers are now seeking easements from landowners for these projects.
Kleeb said Bold Nebraska plans a petition drive for the 2024 election to let Nebraska voters decide if the companies get to use eminent domain to take people's land.
get more stories like this via email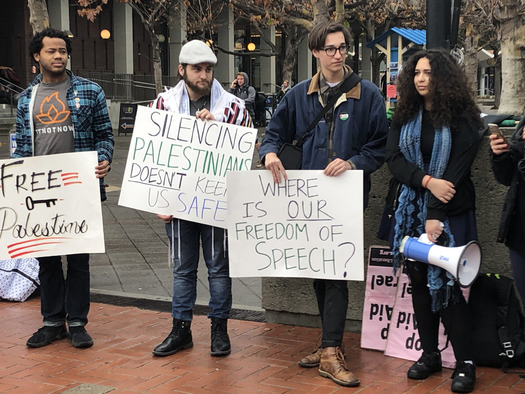 Social Issues
Groups fighting for Palestinian rights are praising a new fact sheet on religious discrimination from the U.S. Department of Education's Office for …
Social Issues
Lawmakers and immigrants-rights activists in the Commonwealth are hoping to pass the Language Access and Inclusion Act, which would dramatically …
Environment
New U.S. Department of Agriculture rules will target fraud and increase oversight of the $64 billion-a-year organic food industry. In Iowa, the …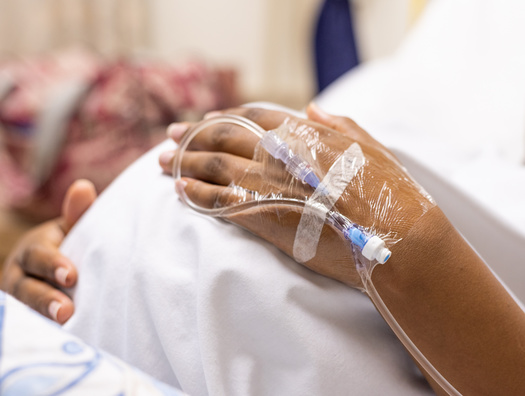 Social Issues
By Jennifer Weiss-Wolf for Ms. Magazine.Broadcast version by Eric Galatas for Colorado News Connection reporting for the Ms. Magazine-Public News …
Health and Wellness
With Black History Month underway, Wisconsin researchers and support groups are highlighting the disparities in cases of Alzheimer's disease…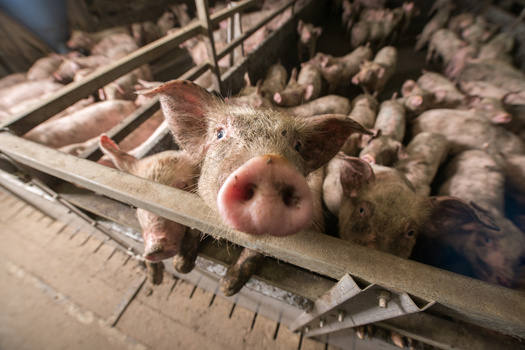 Environment
North Dakota's plan to boost animal agriculture has reignited a thorny issue: loosening restrictions on corporate ownership of farms. The state said …
Environment
Oregon is pursuing an aggressive climate plan to switch to renewable energy sources, but it faces one often overlooked issue: enough high-voltage …
Social Issues
A measure in the Washington State Legislature would provide free school meals to K-12 students, but nutrition service workers are worried they are …