Tuesday, February 21, 2023
The American Academy of Pediatrics says around one-third of American children live in homes with firearms, and of these households, 43% contain at least one unlocked firearm. In Jefferson County, school officials have voted to include secure firearm-storage information in schools' Student Behavior and Intervention Handbook, which will be distributed to parents.

Betty McIntee, a volunteer with the Louisville Chapter of Moms Demand Action for Gun Sense in America, said it is important to normalize conversations about gun safety among families, and added there are resources available for parents to ask about the presence of guns in the homes of their child's friends.

"What about pets? What about allergies? And then you just ask, also, if you are a gun owner, you may say, 'We own guns and we have our guns secured.' Do you own guns? If so, are they secured?"

More than 70% of school shooters acquired their firearm from the home of a parent or close relative, according to research from Everytown Research and Policy. The Be SMART gun-storage program encourages parents and adults to secure all guns in their homes and vehicles, model responsible behavior around guns, ask about the presence of unsecured guns in other peoples homes, recognize the role of guns in suicide, and tell peers to be SMART.

Nationwide, gun violence on school grounds is on the rise, and Kentucky is no exception, according to McIntee.

"Just in the past few months there have been at least 20 incidents of guns being found on school property," she said.

McIntee expects the handbook to be in the hands of parents by the end of this academic year.

"A letter will be placed in Stephens Handbooks for parents to know about the resolution, and our team is working with the school administration on various ways to communicate the message," she said.

In an average year, nearly 800 Kentuckians die by guns, and gun violence is estimated to cost taxpayers in the Commonwealth more than $180-million annually, according to Everytown for Gun Safety.


get more stories like this via email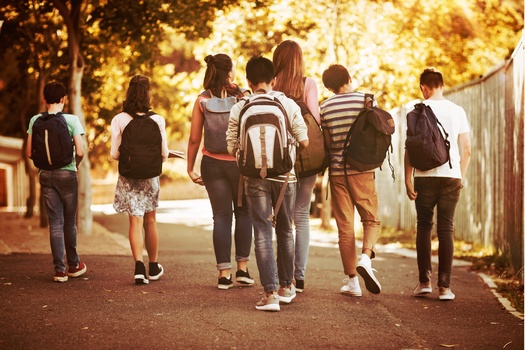 Health and Wellness
In the wake of the devastating overdose epidemic in North Carolina, the state's Department of Health and Human Services is stepping up to aid …
Social Issues
In cities across the globe, including the Michigan city of Midland, various organizations are commemorating International Day of Peace today…
Environment
In rural Alabama, where hurricanes and tornadoes are a constant threat, communities often struggle with damage and limited resources for extended …
Social Issues
A group of West Virginia Democratic delegates is calling for a special session to address West Virginia University's budget shortfall. Del. Evan …
Social Issues
While many Wyomingites of Hispanic descent came from Mexico, there is a lesser-known population from the old Spanish settlements of northern New …
People in rural America are five times as likely to live in so-called "ambulance deserts," areas far from an ambulance service or station, than those …
Health and Wellness
The prevalence of Type 2 diabetes is on the rise in Mississippi. About one in seven Mississippians lives with diabetes. Jernard A. Wells, cookbook …
Social Issues
This week, feminism passes a milestone of sorts as the iconic publication, Ms. Magazine, looks back on its first fifty years. A new book has just …