Monday, February 27, 2023
Amid growing concerns about mass shootings, Washington state lawmakers are considering a measure to restrict high-powered guns.

House Bill 1240 aims to prohibit the sale, manufacture and distribution of semi-automatic rifles, categorized as assault weapons.

April Schentrup, whose daughter was killed in the Parkland, Florida, shooting in 2018, spoke about the need for the law.

"Because he chose that weapon, he was able to go through all three floors of the building shooting students and teachers as he saw them in the hallway but also through doors of the classrooms," Schentrup stated.

Schentrup now lives in Washington state and advocates for gun safety measures. Opponents of the bill say it erodes their constitutional gun rights. The bill is waiting for a vote on the House floor. It has until March 8 to pass out of the chamber.

Dylan O'Connor, government affairs director for the Alliance for Gun Responsibility, said states prohibiting semi-automatic weapons have seen fewer mass shooting events and, if they do happen, fewer casualties. He argued the weapons have no role in public life.

"They happen to be the favored tool of the mass shooter," O'Connor contended. "And providing as much of a barrier to entry on access to such dangerous firearms is great for public health."

O'Connor added other gun legislation is in play this session as well, including a bill requiring a permit to purchase or transfer a firearm and a bill which would create liability for the gun industry.

Schentrup emphasized the prohibition on semi-automatic rifles is necessary.

"I truly believe that this bill, if it's passed in the state of Washington, will help save lives," Schentrup added.

Other states, including California, Hawaii and New York, have enacted similar bans on high-powered rifles. The gun lobby has opposed the measure.


get more stories like this via email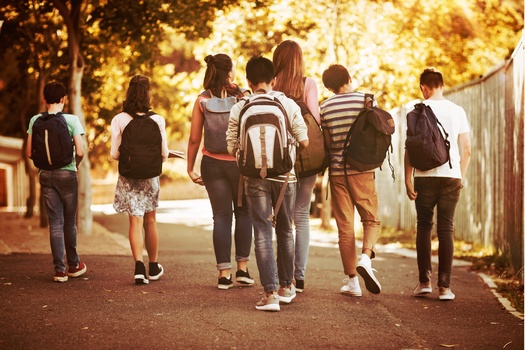 Health and Wellness
In the wake of the devastating overdose epidemic in North Carolina, the state's Department of Health and Human Services is stepping up to aid …
Social Issues
In cities across the globe, including the Michigan city of Midland, various organizations are commemorating International Day of Peace today…
Environment
In rural Alabama, where hurricanes and tornadoes are a constant threat, communities often struggle with damage and limited resources for extended …
Social Issues
A group of West Virginia Democratic delegates is calling for a special session to address West Virginia University's budget shortfall. Del. Evan …
Social Issues
While many Wyomingites of Hispanic descent came from Mexico, there is a lesser-known population from the old Spanish settlements of northern New …
People in rural America are five times as likely to live in so-called "ambulance deserts," areas far from an ambulance service or station, than those …
Health and Wellness
The prevalence of Type 2 diabetes is on the rise in Mississippi. About one in seven Mississippians lives with diabetes. Jernard A. Wells, cookbook …
Social Issues
This week, feminism passes a milestone of sorts as the iconic publication, Ms. Magazine, looks back on its first fifty years. A new book has just …