As the National Rifle Association gears up for annual events next month in Indianapolis, another group is speaking out about rightful handgun ownership and accessibility as gun-related crimes increase. In advance of the NRA get-together, the group Hoosiers Concerned About Gun Violence will hold a "Teach-In," to help shift the dialogue to focus on the surplus of firearms that contributes to an already violent society.

Jerry King, Hoosiers Concerned About Gun Violence, said it is proposing more background checks and improved enforcement of Indiana's so-called Red Flag Law to address gun-related incidents - including suicide, domestic violence and homicide.

"We live in a nation, we live in a city, in a state that's just awash with guns. And so we focus, really, in on that particular problem," King said.

King added he understands many people will not readily relinquish their firearms, and his group would support legislation to limit sales and possession of assault weapons. The Teach-In event is scheduled for April 8th. Hoosiers Concerned About Gun Violence was created in 1992 when a teen fatally shot his parents after purchasing a weapon from a local gun store.

King said his nonprofit also was vocal in its opposition to Governor Eric Holcomb's signing of House Bill 1296 into law last year, allowing people to carry guns without a license or permit.

"We just think that was the most reckless and foolish policy measure - and so, we are interested in a campaign that might see that very, very bad law reversed," King said.

His group will also launch a leadership development program for 16-to-22-year-olds this fall, King said, focusing on conflict resolution, civic engagement and principles of democracy. The NRA events are coming up in downtown Indianapolis April 14th to 16th.


get more stories like this via email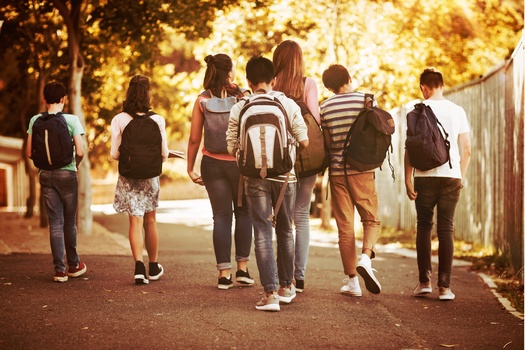 Health and Wellness
In the wake of the devastating overdose epidemic in North Carolina, the state's Department of Health and Human Services is stepping up to aid …
Social Issues
In cities across the globe, including the Michigan city of Midland, various organizations are commemorating International Day of Peace today…
Environment
In rural Alabama, where hurricanes and tornadoes are a constant threat, communities often struggle with damage and limited resources for extended …
Social Issues
A group of West Virginia Democratic delegates is calling for a special session to address West Virginia University's budget shortfall. Del. Evan …
Social Issues
While many Wyomingites of Hispanic descent came from Mexico, there is a lesser-known population from the old Spanish settlements of northern New …
People in rural America are five times as likely to live in so-called "ambulance deserts," areas far from an ambulance service or station, than those …
Health and Wellness
The prevalence of Type 2 diabetes is on the rise in Mississippi. About one in seven Mississippians lives with diabetes. Jernard A. Wells, cookbook …
Social Issues
This week, feminism passes a milestone of sorts as the iconic publication, Ms. Magazine, looks back on its first fifty years. A new book has just …