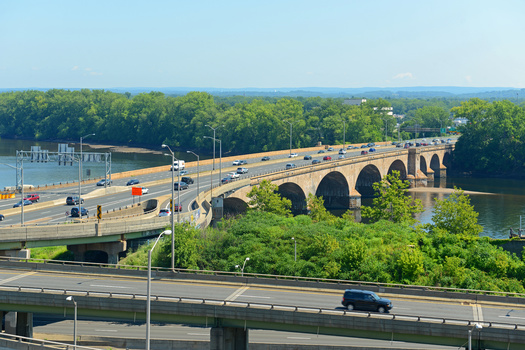 A new report found by speeding up the timetable to fully adopt electric vehicles, Arizona could reap significant health and economic benefits in the decades ahead.

The study said by setting and meeting a goal of 100% all-electric new vehicles by 2035, Arizona would save billions of dollars and significantly reduce fossil-fuel pollution.

Alex Routhier, senior energy policy analyst for Western Resource Advocates, which developed the report, said policymakers need to rethink their goals for making Arizona carbon-neutral.

"We found that when compared to a no-action scenario, kind of a 'business-as-usual' scenario, the pathway that we're recommending shows about $13.7 billion annual savings for the state of Arizona by 2050," Routhier reported.

The study encouraged state and local decision-makers to set interim goals for meeting a 2050 target of becoming carbon-neutral. However, earlier this year, Arizona regulators rejected a measure which would have set interim emissions standards for reaching carbon neutrality by 2050.

Routhier pointed out the study showed increasing the number of electric vehicles on the roads would mean less dependence on more expensive alternatives.

"By using electricity and clean renewable resources, we drastically reduce the need for biofuels and drastically reduce the need for carbon capture," Routhier contended.

Routhier noted the report's recommended policy changes included making sure any modifications to energy policies benefit all Arizonans.

"In our policy stuff, we talk about focusing on low-income communities and making sure that everyone is gaining the benefits of the decarbonization and the reductions in pollution," Routhier remarked.

He added over the next five years, Arizona will get up to $76 million in federal funds through the National Electric Vehicle Infrastructure Program to develop electric-vehicle charging stations along the interstate corridors.


get more stories like this via email

Health and Wellness
Most people probably never give a second thought to their visits to the dentist, but not everyone can navigate this process with ease. People with …
Social Issues
Christmas is a little more than two weeks away, and toy drives around the country are in full swing. A North Dakota organizer shares some things to …
Social Issues
A federal judge in Nevada has dealt three tribal nations a legal setback in their efforts to stop what could be the construction of the country's larg…

Environment
Hoosiers could get their holiday trees from any of about 200 tree farms in the state, according to the Indiana Christmas Tree Growers Association…
Social Issues
Reports from the Insurance Commissioner's office and the state Attorney General reveal an analysis of what they call "the true costs of health care" i…
Health and Wellness
The holiday season is filled with recipes passed down from years before, and feasting with family and friends. But think again before you have …
Environment
Connecticut lawmakers are reluctant to approve new emission standards that would require 90% cleaner emissions from internal-combustion engines and re…
Environment
While lawmakers and environmental groups strive to lower vehicle emissions and the nation's carbon footprint, many truckers see unrealistic …