Calls for Infrastructure Spending to Focus on Rural Georgia
Wednesday, August 3, 2022
President Joe Biden's bipartisan infrastructure law will disburse up to $239 million to help Georgia improve the resilience of transportation infrastructure. Environmental groups are urging state leaders to focus on rural communities, beyond Atlanta.

Severe weather events in recent years, such as flooding in the southeastern part of the state and Hurricane Zeta, are evidence enough that infrastructure funding should include climate preparedness, said Marsha Gosier, a Georgia organizer for the EDF Action Fund, part of the Environmental Defense Fund. She said she's most concerned about rural and coastal areas.

"Our submerging lowlands throughout Georgia, the coastal flooding that could occur in particular areas like Hudson Hill and Savannah, Georgia," she said, "money should definitely be placed for that in preparation, making sure that those communities are prepared."

Before the federal dollars were released, Republicans bristled over restrictions. They wanted more flexibility for using the funding, instead of the Biden administration's focus on improving existing infrastructure over creating new.

The Atlanta Regional Commission is set to host the Connect ATL summit on Aug. 23 at the Georgia Tech Hotel and Conference Center. The topic will be making the city's transportation network smarter, better connected and electric.

Gosier said she'd like to see the kind of focus happening in Atlanta in more rural areas, and is calling on state leaders to support local towns and counties to be just as innovative. But, she quipped, many rural Georgians also need the basics - such as clean running water - as well as electric-vehicle charging stations.

"When we think about lead pipes needing to be replaced in communities, it's not just impacting Flint, Michigan," she said. "This is something that is an issue all throughout the state of Georgia, and especially in rural areas."

The new PROTECT Formula program funding - short for Promoting Resilient Operations for Transformative, Efficient, and Cost-Saving Transportation - is available to states over five years. The Atlanta Regional Commission plans to use its $45 million to pay for electric buses and charging stations, upgrades to transit infrastructure in Cobb and Clayton counties, and road improvements.


get more stories like this via email

Social Issues
Millions of Americans with student loans are anxious to hear if the Supreme Court will uphold President Joe Biden's plan to offer up to $20,000 in stu…
Social Issues
The public has until February 13th to weigh in on new rules proposed by the Environmental Protection Agency to reduce methane pollution at oil and gas…
Health and Wellness
The Massachusetts Attorney General's Office has announced the launch of a new hotline for abortion-care providers and people seeking confidential lega…
Environment
For the second time in nearly a decade, North Dakota is considering changes to a longstanding law that blocks corporate ownership of farms. With …
Environment
Racial disparities are apparent when it comes to rooftop solar installation, researchers have reported. In Minnesota, there are efforts to close …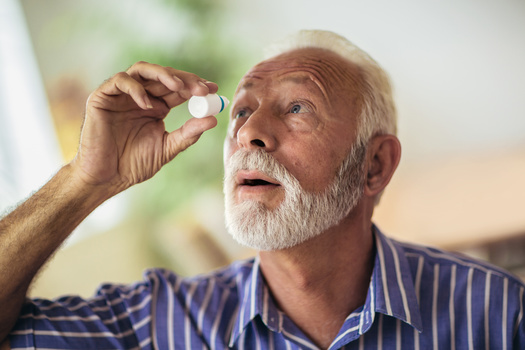 Health and Wellness
As National Glaucoma Awareness Month comes to a close, one Nevada ophthalmologist wants to remind people to get their eyes and vision checked. Dr…
Social Issues
Southern Oregon continues to recover from the fires of 2020 and grants are helping residents in the region. The Almeda Fire in Jackson County …
Environment
New funds will help plug abandoned oil and gas wells in the Keystone State, and should boost the region's economy in the process. It is a big job…