Proposed Maglev Speeds Up Ride from NY to DC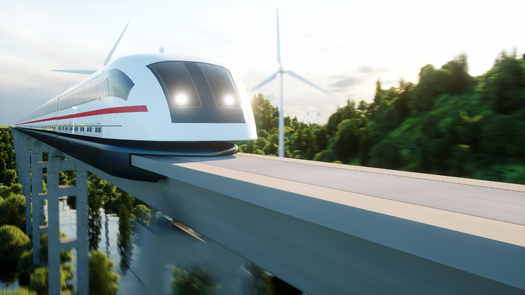 Wednesday, September 28, 2022
Traveling between New York and Washington D.C. takes three hours on Amtrak's Acela, but an upcoming high speed rail concept could reduce the trip to an hour.

Northeast Maglev is a conceptual high speed rail line using magnetic levitation technology, which has less air resistance than typical trains. Bringing high speed rail to the U.S. has been a goal since the mid-1960s, but hasn't come to fruition yet.

Ian Rainey, senior vice president of Northeast Maglev, shed some light on how it happened.

"At the time where a lot of countries were investing in high-speed rail, we were investing in building out our highway system," Rainey explained. "There's kind of been this historic and cultural preference for auto as a mode of travel."

The first phase of the project is to be a short section of the line between Baltimore and Washington, D.C, predominantly underground. Rainey pointed out the project will cost upwards of $10 billion, some from federal maglev deployment grants. He added other funds will come from the government of Japan, which has implemented high speed rail on their own national railway system.

Though the project is in the environmental planning stage, Rainey hopes the system will be up and running in the coming decade. Maglev is an entirely different technology, where the trains run on a guide instead of standard rails. He emphasized educating people has presented a challenge, given people's limited vision of how this can revolutionize rail travel.

"Americans, in general, have a very limited exposure to high speed rail," Rainey acknowledged. "We have the Acela, but it's quite different, just in terms of the speeds it can achieve, compared to any European and Asian high speed rail system. So I think that a lot of people in the United States don't fully appreciate the transformational potential."

Winding curves and competing freight and commuter traffic have made high speed rail hard to fully implement in the Northeast Corridor. But Rainey said eventually travelers will see the payoff in a fast glide from New York to Washington D.C.

Support for this reporting was provided by The Carnegie Corporation of New York.


get more stories like this via email

Social Issues
Lawmakers in the Commonwealth are considering legislation to ensure police use of facial-recognition technology also protects people's privacy and civ…
Environment
Next week, Ohio farmers and their advocates head to Washington, D.C., to push for shifting federal programs toward growing nutritious food, as …
Social Issues
Social justice advocates have just launched a new public education campaign. It's called "Just Safe," and it's aimed at changing the conversation …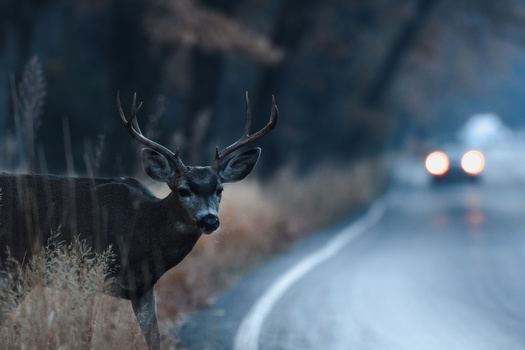 Environment
Reducing the number of wildlife-vehicle collisions is the goal of a bill before the New Mexico Legislature this session. Sen. Mimi Stewart, D-…
Social Issues
A Nevada nonprofit is celebrating a 94% graduation rate among its high school seniors for the 2021-2022 school year. Tami Hance-Lehr. CEO and state …
Social Issues
Super Bowl LVII is right around the corner, which means Arizona will see hefty spending and wide exposure because of the massive sporting event…
Health and Wellness
It is not a pandemic yet, but eye doctors worry the constant use of digital devices could eventually result in long-term health problems for many …
Environment
Maine's small farmers are encouraged to complete the latest U.S. Department of Agriculture census to ensure they have a voice in federal decisions …