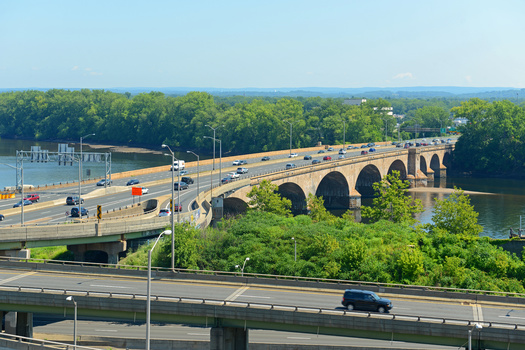 Thursday, October 13, 2022
A proposed high-speed rail line could change the way people travel across Long Island and through the New England states. The line, conceived by the North Atlantic Rail Alliance the North Atlantic Rail Alliance, would provide easier access to such cities as Boston, Hartford, New Haven and Providence from New York.

Robert Yaro, president of North Atlantic Rail, said the idea grew from a discussion on how to cut travel times between New York and New England.

Yaro noted the concept is achievable, but finds the biggest challenge so far is a lack of faith in projects of this size.

"Well, there's this kind of general skepticism in this country that we can't do big things anymore," Yaro said. "The people just don't think we have the ability to pull off multistate, multibillion-dollar investment projects of this kind."

There have been-growing efforts to integrate high-speed rail into the U.S. system in recent years. Currently, the only contender in the country is Amtrak's Acela line, which averages only 82 miles an hour, despite a capability of 150 miles an hour. But with a cost estimate of more than $23 billion, the new route would need financial backing as well as public support.

The North Atlantic Rail route crosses several East Coast states, while most high-speed rail efforts have been state-specific. One example is California's high-speed rail service, which has languished since critics have said it isn't as necessary as its backers have made it out to be.

Yaro finds misconceptions about high-speed rail have prevented it from catching on in the U.S., and he thinks. He thinks what's missing is a lack of political will.

"We kind of accept the fact that we're stuck in traffic, and we've got slow roads," Yaro said. "And there's nothing we can do about it. This is part of the answer that, 'Yeah, indeed, we can do a darn thing about it.' The rest of the world is moving ahead with these projects, and we're not -- and it's putting us at an increasingly competitive disadvantage with the rest of the world."

He adds crossing Long Island Sound is one of the more challenging parts of the route. Previous proposals have involved bridges, but this one includes building a tunnel strictly for electric-train use. Though still in its infancy, Yaro said the new route could come to fruition within the next two decades.


get more stories like this via email

Health and Wellness
Most people probably never give a second thought to their visits to the dentist, but not everyone can navigate this process with ease. People with …
Social Issues
Christmas is a little more than two weeks away, and toy drives around the country are in full swing. A North Dakota organizer shares some things to …
Social Issues
A federal judge in Nevada has dealt three tribal nations a legal setback in their efforts to stop what could be the construction of the country's larg…

Environment
Hoosiers could get their holiday trees from any of about 200 tree farms in the state, according to the Indiana Christmas Tree Growers Association…
Social Issues
Reports from the Insurance Commissioner's office and the state Attorney General reveal an analysis of what they call "the true costs of health care" i…
Health and Wellness
The holiday season is filled with recipes passed down from years before, and feasting with family and friends. But think again before you have …
Environment
Connecticut lawmakers are reluctant to approve new emission standards that would require 90% cleaner emissions from internal-combustion engines and re…
Environment
While lawmakers and environmental groups strive to lower vehicle emissions and the nation's carbon footprint, many truckers see unrealistic …