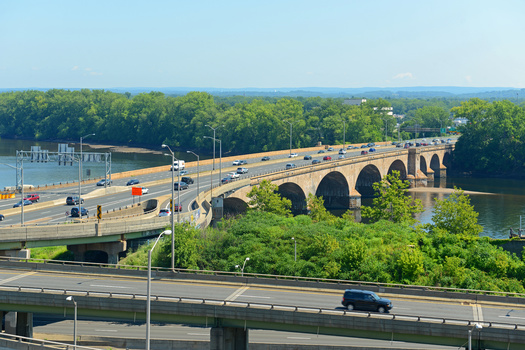 Monday, November 21, 2022
Over the weekend, a conference featuring thousands of local government leaders from around the U.S. wrapped up. A Minnesota mayor was in attendance and acknowledged the job requires a more dynamic approach to meet the needs of people in their communities.

This year's summit, hosted by the National League of Cities, was held in Kansas City. It featured a schedule covering such topics as closing racial wealth gaps and strengthening mental health care.

Jake Spano, mayor of St. Louis Park, felt it reflects an evolving mindset for municipalities.

"Mayors and council members that have been sort of responsible for things like, 'Are potholes filled? And is the water clean to drink?' are increasingly dealing with homelessness and housing issues, and mental health," Spano outlined.

He acknowledged the scarcity of mental health providers is a big challenge. But he added after taking on extra duties the past couple of years, local leaders have expressed a desire to share ideas for solutions. For cities like his, Spano noted aging infrastructure is another priority. This past summer, St. Louis Park experienced two water-main breaks, leading to backlash from some residents.

While insurance helped cover damage, the city also used American Rescue Plan funding to provide reimbursements to the affected property owners. Spano emphasized extra federal support has helped deal with these issues, but thinks local leaders cannot always wait for assistance, and they have to avoid closing themselves off from community partners.

"It's been a challenge, but I think what the last two years have reinforced is all of those relationships we built up with those in our community and school system and the business world, were really, really pivotal to getting through the last couple of years," Spano pointed out.

The conversations come as municipal leaders, especially in rural areas, noted they are facing more budget pressure these days, which affects services like public safety. In Minnesota, local government funding is likely to come up when state lawmakers reconvene next year with a major budget surplus in hand. Political analysts say with one party now in control, there might not be as much gridlock, but many other priorities will be competing for aid.


get more stories like this via email

Health and Wellness
Most people probably never give a second thought to their visits to the dentist, but not everyone can navigate this process with ease. People with …
Social Issues
Christmas is a little more than two weeks away, and toy drives around the country are in full swing. A North Dakota organizer shares some things to …
Social Issues
A federal judge in Nevada has dealt three tribal nations a legal setback in their efforts to stop what could be the construction of the country's larg…

Environment
Hoosiers could get their holiday trees from any of about 200 tree farms in the state, according to the Indiana Christmas Tree Growers Association…
Social Issues
Reports from the Insurance Commissioner's office and the state Attorney General reveal an analysis of what they call "the true costs of health care" i…
Health and Wellness
The holiday season is filled with recipes passed down from years before, and feasting with family and friends. But think again before you have …
Environment
Connecticut lawmakers are reluctant to approve new emission standards that would require 90% cleaner emissions from internal-combustion engines and re…
Environment
While lawmakers and environmental groups strive to lower vehicle emissions and the nation's carbon footprint, many truckers see unrealistic …