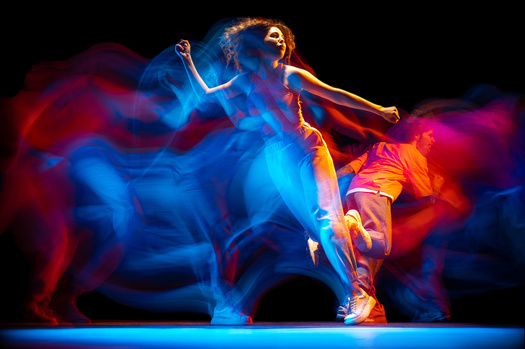 By Janell Hobson for Ms. Magazine.
Broadcast version by Edwin J. Viera for New York News Connection reporting for the Ms. Magazine-Public News Service Collaboration

Fifty years ago, a new sound was born. On Aug. 11, 1973, hip-hop emerged from a party in the recreation room of a Bronx building at 1520 Sedgwick Ave. From that first party on, women-despite their marginalization in much of the music-have had a significant role to play.

"Women were there from the beginning," said Dee Barnes, a hip-hop journalist and emcee who was part of the rap duo Body and Soul and a host of Fox's late-night show Pump It Up! in the late '80s and early '90s. "Everybody talks about Kool Herc, but not enough people talk about his sister, Cindy. She was the catalyst for the party. She was part of the culture too."

Ethnomusicologist Kyra Gaunt concured, adding: "We've always been there. Because there are no parties in a heteronormative culture without women."

This is how hip-hop's "origin story" is told: Cindy Campbell, a Jamaican American Bronx resident, hosted a back-to-school jam for the young people on her neighborhood block. Her brother, Clive Campbell-better known on the streets as DJ Kool Herc-provided the musical entertainment.

During the final days of summer, Herc migrated the sound system culture popular in Jamaica's dance halls to New York City, while he emulated the two-turntable technique of DJs at the popular discos of Manhattan. Out of this mixing style, he created a continuous looping of the musical breaks of a James Brown funk record with Black and brown underground music-the kind not yet played on the radio.

This style caught fire, and as the youth drifted from house party to block party and from neighborhood to neighborhood, other innovators-from break-dancers to emcees who "rapped" to these new records to graffiti artists tagging their signature and affiliations on walls and subway cars-fleshed out a distinct underground culture that would soon dominate the world.

As hip-hop feminist studies pioneer Gwendolyn Pough explained, this new sound was also intergenerational, since "hip-hop has always borrowed from the musical past [through sampling]. It's always been old and young at the same time."

Gaunt, the ethnomusicologist, is willing to challenge the origin story, however.

"Some say it started in Brooklyn long before 1973," she contended. "People were popping and locking in L.A. before then. Graffiti was at least 10 years old, and rapping dates back to African forms of griot performances from the Niger delta region."

Nonetheless, she asserts that a feminist history of the past five decades of hip-hop ought to be told. Far from being secondary players, women and girls have been integral to this cultural phenomenon. Gaunt's award-winning book, The Games Black Girls Play, makes the argument that much of hip-hop is shaped by the sounds and beats of Black girlhood: their handclaps, rhyming songs and double Dutch jump rope games. These were easily sampled since they were in the public domain and, as Gaunt put it, these beats could "sound novel" to someone who was outside the culture.

Apart from providing the domestic and sonic spaces for hip-hop, women also participated as rappers, DJs, breakdancers (or B-girls) and graffiti artists. Earlier this year, MC Sha-Rock (née Sharon Green) was featured in an Instagram post and podcast highlighting women emcees from the early years of hip-hop and reclaiming her own history as the first female rapper, part of the group Funky 4 + 1.

"You gotta fight and fight and fight for your legacy," she insisted.

A coed rap group signed by the early hip-hop label Sugar Hill, Funky 4 + 1 premiered in 1979 alongside the first commercially successful rap song, "Rapper's Delight" by the Sugarhill Gang, whose producer, Sylvia Robinson, was a key player behind the scenes.

Journalist Barnes, who claims Sha-Rock as an influence, along with several early women rappers-including Mercedes Ladies, Lady B, Sparky D and Roxanne Shanté-also counts Robinson in the hip-hop "herstory," even though Robinson was an executive, not an artist.

"I know there's a lot of controversy as far as record companies, [exploitative] contracts and things that didn't go well in the beginning," Barnes said. "Nevertheless, what Robinson has done in creating this label and having hip-hop brought into the mainstream, that was historical. 'Rapper's Delight' was the introduction to hip-hop for many people."

Drew Dixon, a former executive at Def Jam Recordings, a record label that launched the careers of many prominent artists, said this was the case for her.

"The New York kids dropped 'Rapper's Delight' on me," she recalled. "I'm like, What is that? This is crazy!"

A Washington, D.C., native whose mother, Sharon Pratt, served as D.C. mayor from 1991 to 1995, Dixon admitted that she was able to access hip-hop music through summer vacations at Martha's Vineyard, a staple of her Black middle-class childhood.

"I loved going to Martha's Vineyard because I met the New York kids," Dixon said. "I got out of D.C., and the New York kids were bumping this hip-hop. The music was so rebellious, so in-your-face and lyrically dense. I fell in love with it!"

This is how hip-hop would cross the country and, indeed, the globe. It followed along with Black and Latinx youth who were listening to the music via bootleg cassettes, mixtapes and guerrilla radio. The music began to permeate the airwaves. Over the decades, hip-hop would eventually remix and mutate across diasporic communities in the U.S., and from Jamaican dancehall to Nigerian Afrobeats to Ghanaian Hiplife, from Latin reggaeton to Punjabi bhangra to K-pop and J-pop.

Southern hip-hop scholar Regina Bradley gets impatient when hip-hop fans focus on one place.

"Hip-hop started in New York, but it didn't end there," she argued. "It got stamped. It's a passport full of stamps."

She highlights the significance of the Atlanta-based rap duo Outkast and other Southern artists who gave us trap and bounce, subgenres with distinctive beats and lyrical themes. These artists emerged not long after the controver- sy surrounding another Southern rapper, Luke Campbell, whose Miami-based 2 Live Crew fought a high-profile court battle over censorship of their music and videos.

This regional representation matters. No longer was hip-hop relegated to the cold climate of the Northeast-a region where most hip-hop videos featured fully clothed residents from the neighborhood, and where women rappers like Queens-based Salt-N-Pepa, Brooklyn-based MC Lyte and Newark, N.J.-based Shanté and Queen Latifah proved their rap skills or defended women against the sexism in rap lyrics and the community at large.

Of course the history of women in hip-hop would be incomplete without the case against 2 Live Crew's 1989 album, As Nasty as They Wanna Be, which a Florida court found to be obscene under state law. As legal scholar Kimberlé Crenshaw has written, most of what was viewed as "obscene" were the hypersexualized images of Black women's bodies, both lyrically and visually in the album art and music videos. When 2 Live Crew ultimately won their case in the U.S. Court of Appeals, an explosion of fetishized depictions of Black and brown women's bodies took off, including the birth of the booty-centric music video.

Enter the video vixen from the "dirty South," her scantily clad body on display in the hot climate of the region: on a Miami beach, or a Freaknic (later spelled Freaknik) gathering in Atlanta among Black college students, and especially in the strip clubs, a ubiquitous spectacle in millennial rap and trap music. Her objectified presence in lyrics, on album covers and in music videos ignited public conversations over obscenity, including from Black feminists and elder members of the community-most notably C. Delores Tucker, the late politician and civil rights activist who vocally denounced hip-hop as morally detrimental to Black women and Black communities.

Despite these debates, hip-hop was often dismissed as "party music," not to be taken seriously, even though its political potential could be heard in "conscious rap" by groups like Public Enemy, De La Soul, A Tribe Called Quest, the Fugees and L.A.-based groups like N.W.A, who caught national attention (including from the FBI) with their 1988 anti-police-brutality record. The international hip-hop scene is also filled with politically conscious and feminist rappers in places like Cuba, Gaza, Brazil and South Africa.

Tricia Rose, whose 1994 book Black Noise helped launch hip-hop studies in academia, recognizes the balance need- ed in criticisms of the culture, one that resists racially profiling the music while also calling out the rampant misogyny inherent in the culture.

"In my work, I tried to distinguish between affirmational and transformational love," Rose explained. "Affirmational love is critical-people need to know that they're loved no matter what. But transformational love, which is 'This is off-limits and let me tell you why,' is also critical for our growth."

This has been a constant dilemma for women in the culture: How do we love hip-hop when hip-hop doesn't always love us back?

In the 1990 Ms. article "Women Rap Back," author Michele Wallace highlighted how women rappers have created necessary space for love, critique and feminist resistance, citing Queen Latifah's "Ladies First" (1989), featuring U.K. rapper Monie Love, and also complicated sexual politics (think Salt-N-Pepa's "Let's Talk About Sex" [1990] or TLC's "Ain't 2 Proud 2 Beg" [1992]), made space for body positivity (as Missy Elliott did with her Afrofuturistic queer-adjacent videos), gave the video vixen her voice back (through the sexually explicit lyrics and videos of Lil' Kim and Foxy Brown) or protested gender-based violence.

This includes street harassment-Queen Latifah's "U.N.I.T.Y." (1993)-and intimate-partner violence- Eve's "Love Is Blind" (1999), featuring Faith Evans, the latter of whom opened up about the turbulence during her marriage to slain rapper Christopher Wallace, aka Biggie Smalls ("the Notorious B.I.G.").

Dixon, a music lover who came from a political family, immediately recognized the potential for activism through hip-hop. She wanted to carve out a career path that bridged her twin interests in Black political empowerment and music.

Dixon eventually landed what she called her "dream job" as an A&R (artists and repertoire) representative at Def Jam, responsible for recruit- ing, signing and nurturing new talent to the label. In this capacity, she signed artists like Capleton and Kali Ranks during the golden age of hip-hop in the 1990s, which Dixon argues reached its "apex" with Lauryn Hill's critically acclaimed mega-success album The Miseducation of Lauryn Hill (1998)-for which Hill was the first hip-hop artist and last Black woman to receive a Grammy Award in the coveted Album of the Year category.

Dixon worked with promising talent like Hill, Kanye West and John Legend, and she sparked the idea behind the hit I'll Be There for You/You're All I Need to Get By (1995), featuring rapper Method Man and hip-hop soul singer Mary J. Blige. But her success was violently disrupted, she said, when Def Jam cofounder Russell Simmons sexually assaulted her, a story that she shares in the HBO Max documentary On the Record, which features interviews with 20 survivors of sexual assault and harassment speaking out against the hip-hop mogul.

"I'm really proud of the role that I played in hip-hop," Dixon said. "It's very painful to me, though, that I have very little to show for it because it was untenable for me as a woman to remain in the industry. And to find myself again and again having to navigate around sexual harassment, sexual assault and the constant 3D chess game that I had to do again and again in interactions with men after the trauma of the rape. It's just very hard to do your job."

By speaking out, Dixon resists her cultural erasure, as does Dee Barnes, who is also a survivor of violence. The same year (1991) that the nation was horrified by the release of the Rodney King video (which gave visual evidence supporting N.W.A's anti-police-brutality song), Barnes was brutally beaten by then-N.W.A member Dr. Dre over a perceived "diss" by former N.W.A bandmate Ice Cube that Barnes aired on Pump It Up!

"I still suffer from migraines," Barnes said. "That's the physical pain that I get, right on the side where my head was smashed repeatedly against a brick wall. It's hard when you're living paycheck to paycheck and you don't have the proper insurance, so I can't go to the doctor and get my head fully scanned."

The fallout from these violent acts pushed Barnes and Dixon from the culture, while both Simmons and Dr. Dre have become multimillionaires. Such major disparities have caused scholar Elaine Richardson, founder of the Hiphop Literacies Conference, to question "racial capitalism," she said, "[when] we really have to be thinking about collective empowerment."

While Simmons has denied allegations of sexual assault, Dr. Dre has tried to minimize his violent past (including reports by Barnes and his ex-girlfriend, R&B singer Michel'le, among others) in a bid to secure a respectable legacy exalting his commercial and artistic success.

However, Barnes also has her own legacy to protect.

"I really want people to go back to the focus of the show Pump It Up!" Barnes said. "I was the first young Black woman to host a hip-hop show, the first hip-hop journalist on television on a major network on a show that lasted three years."

Dixon is likewise breaking the silence about her place in hip-hop history.

"It's gratifying to me that people remember me," Dixon said. "Five years ago, I was totally invisible and erased from the story of hip-hop-in some ways buried by me because it was tied to so much trauma and pain. But what I've been most encouraged by since I came forward and participated in On the Record has been the scholars, the thinkers who love hip-hop but who are really smart, grounded and clear. Those are the voices that have stood up for Meg Thee Stallion, called out the misogynoir regarding Russell Simmons, R. Kelly, across the board. It's really this generation ... this squad that I believe is going to keep this conversation going in a way that I hope starts to trickle back into the music, into the art, into the blood- stream of the culture."

This is the collective voice of what Joan Morgan, author of the seminal text When Chickenheads Come Home to Roost, has coined "hip-hop feminism"-whose throughline can be traced from hip-hop artists to writers and scholars.

Hip-hop scholar Aisha Durham, an original member of the Crunk Feminist Collective, which popularized terms like intersectionality and misogynoir on social media, remains optimistic about women's future in hip-hop, despite the intersecting inequalities of race, class and gender.

"I'm always going to have this push-pull reaction to hip-hop," Durham admitted. "We can celebrate the success of contemporary rappers like Megan Thee Stallion and Cardi B, but we can't really think about hip-hop's radical potential within a capitalist, heteropatriarchal, white supremacist system. We can, however, talk about moments of rupture, so I'm always invested in those moments of rupture."

Those moments are at the core of the survival and subversions of hip-hop, as well as women's participation in it.

"Hip-hop is still here when everyone thought it was a fad that would fade away," Barnes mused. "Well, I'm OG now. It's up to me to uplift women and make sure that younger generations know about them. That's my job."

To reiterate Sha-Rock, this is a legacy worth fighting for.


Janell Hobson wrote this article for Ms. Magazine.


Disclosure: Ms. Magazine contributes to our fund for reporting. If you would like to help support news in the public interest,
click here.
get more stories like this via email

Social Issues
California tribes are headed to the White House Tribal Nations Summit tomorrow, where they will ask Congress and the Biden administration to create …
Environment
A new report shows Maine is exceeding the home-heating goals set forth in its ambitious four-year climate plan to reduce greenhouse-gas emissions…
Social Issues
By India Gardener / Broadcast version by Nadia Ramlagan reporting for the Kent State-Ohio News Connection Collaboration. According to Attorney …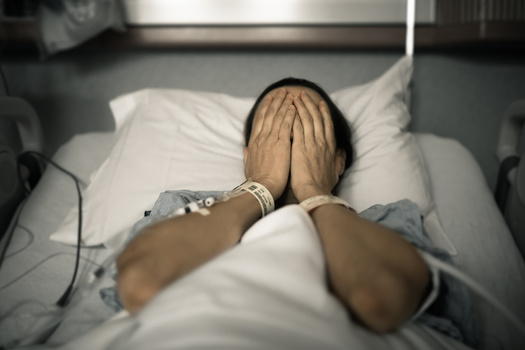 Social Issues
It's estimated that one in three Kentuckians struggles to pay medical bills, and the issue continues to be a driving factor in personal bankruptcy …
Social Issues
Senate lawmakers are soon expected to vote on the Modernizing Opioid Treatment Access Act, legislation introduced this year by Republican Sen…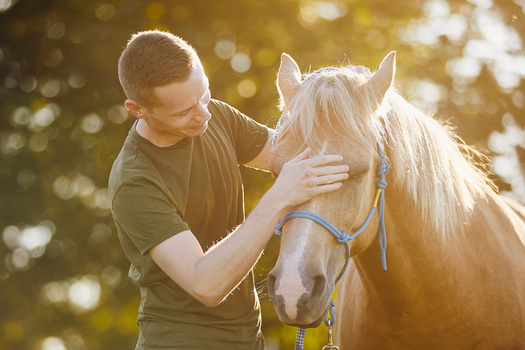 Health and Wellness
A new program in Utah wants to help first responders learn to recognize and work through their traumatic life events through horsemanship. This …
Health and Wellness
A coalition of Nevada groups is behind a statewide effort to make Nevada an Employment First state. That would align the state with a U.S. Labor …
Social Issues
Government accountability groups want increased transparency in New York criminal court decisions. This comes after a new report finds only 6% of …