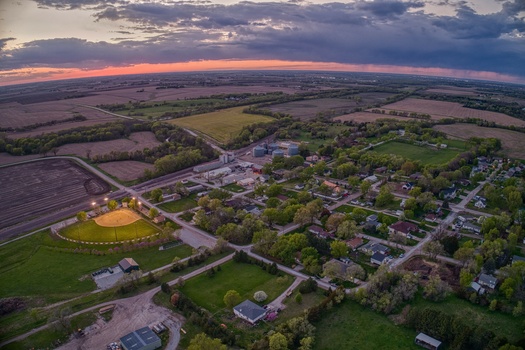 Higher fuel prices and a bitterly cold start to this winter mean it will cost more for most people to heat their homes, according to the U.S. Department of Energy.

There is help available for qualifying Pennsylvania households. Applications are being taken for the Low-Income Home Energy Assistance Program through April 28 by the Department of Human Services.

Patrick Cicero, consumer advocate for the State of Pennsylvania, said no matter your home's heating source, you do not have to be behind on your bill to be eligible for a cash grant.

"It is available for households that have income that is at or below 150% of the federal poverty level," Cicero explained. "A single-person household, income that's at or below $20,385. For a household of four, household income below $41,625."

Cicero added the grant size depends on household size, income and fuel type, and can range from $300 to $1,000. When the U.S. Senate passed the most recent spending bill, it included $5 billion for the program nationwide.

People can apply online at compass.state.pa.us, or by phone at 866-550-4355.

Cicero also warned anyone to be on the alert for scams claiming to offer heating assistance. He pointed out the Department of Human Services is not going to contact you to sign up for the program. You have to initiate the process.

"One of the things you don't want to do is if somebody comes in around to your house looking, saying, 'Hey, we want to check to see if you applied for LIHEAP.' Be wary of that," Cicero cautioned. "There are a lot of scammers out there who are trying to get people's information, and they know it's LIHEAP season."

He added there also are so-called "crisis grants" of up to $1,000 for people whose utilities have been shut off or are behind on their bills.


get more stories like this via email

Environment
This Saturday, June 3, thousands of Californians will be among hundreds of thousands of Americans heading into the great outdoors to celebrate …
Social Issues
Two months from today, Minnesota will begin the process of removing low-level marijuana convictions for those who have them on their criminal records…
Social Issues
Navigating college can seem overwhelming for first generation students, but an early outreach program at Arizona State University aims to change it…
Health and Wellness
A new Nebraska law is now the subject of a lawsuit filed in the District Court of Lancaster County. In its amended form, Legislative Bill 574 …
Social Issues
A proposal from the federal government could provide a better path toward student loan debt repayment, but a new survey finds many borrowers don't …
Environment
Maine lawmakers are considering two pieces of legislation which supporters said are needed to ensure "responsible" development of offshore wind projec…
Social Issues
As the COVID-19 pandemic has subsided, senior centers in Virginia are welcoming back their participants, and one in particular has shifted some of …
Social Issues
People cannot be denied a place to live based on their race or disability in Michigan, but some are being turned down based on where they get the …