A bill passed by the Iowa Senate would repeal programs currently in place for maintaining open space and trails, and require state agencies to submit new plans every five years. Critics worry the measure could have unintended consequences.

Senate File 516 would establish new requirements for state agencies to submit long-term management and maintenance plans for Iowa's public lands.

The priority would be on maintenance and protection of the state's existing properties over new public land acquisitions.

Polk County state Sen. Sarah Trone Garriott - D-West Des Moines - said the bill could have the effect of stopping the acquisition of public lands at the same time that funding for public spaces is going down.

"When you couple that with stagnant funding for our natural resources and some potential cuts to trail funding," said Garriott, "it's going to result in the department not being able to acquire new public land."

The bill's supporters say it would modernize how the state plans for its trail and open-space management, and claim the intent is not to limit the acquisition of new public lands.

They say Iowa's current approach to managing its public spaces has been haphazard, and left bike trails unfinished, trails unmaintained and water damage unrepaired.

Trone Garriott said Iowa ranks near the bottom in terms of how many acres of public land it has, and adds that the state has made very little progress on a 30-year plan to acquire more of it.

She said the state's long history of blocking land acquisition lies in its agricultural roots.

"There are some lobbying entities that feel that any land that is not being used for agricultural production is wasted, and that trails and public lands are a threat to agriculture," said Garriott. "A lot of Iowans would like more access to the great outdoors."

The bill's future in the Iowa House is uncertain.




get more stories like this via email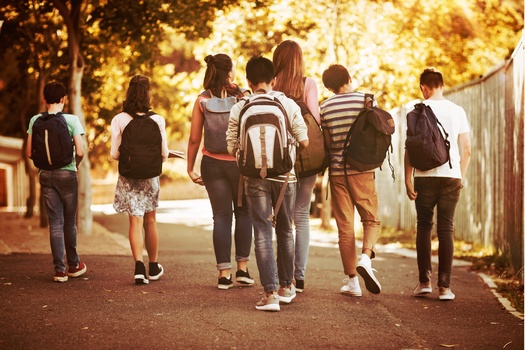 Health and Wellness
In the wake of the devastating overdose epidemic in North Carolina, the state's Department of Health and Human Services is stepping up to aid …
Social Issues
In cities across the globe, including the Michigan city of Midland, various organizations are commemorating International Day of Peace today…
Environment
In rural Alabama, where hurricanes and tornadoes are a constant threat, communities often struggle with damage and limited resources for extended …
Social Issues
A group of West Virginia Democratic delegates is calling for a special session to address West Virginia University's budget shortfall. Del. Evan …
Social Issues
While many Wyomingites of Hispanic descent came from Mexico, there is a lesser-known population from the old Spanish settlements of northern New …
People in rural America are five times as likely to live in so-called "ambulance deserts," areas far from an ambulance service or station, than those …
Health and Wellness
The prevalence of Type 2 diabetes is on the rise in Mississippi. About one in seven Mississippians lives with diabetes. Jernard A. Wells, cookbook …
Social Issues
This week, feminism passes a milestone of sorts as the iconic publication, Ms. Magazine, looks back on its first fifty years. A new book has just …