Like others across the country, many Missouri families struggle with the cost of child care, and state lawmakers are proposing some relief.

Rep. Hannah Kelly, R-Mountain Grove, serves Webster County, where the average child care cost for a family with two young children is more than $12,000 a year a year. Kelly has introduced legislation to create a state child care tax credit for parents who qualify for the federal child care tax credit. As with the federal credit, it requires having earned income.

Kelly pointed out no one who's paying attention to "everyday reality" can miss the fact young families are struggling.

"Nobody wants to give a handout, we only want to invest and give a hand up," Kelly stated. "This is money that people have earned, and we're putting it back in their pocket, once we can verify that they're making responsible choices, for their family and for their businesses."

Under House Bill 1335, individuals earning up to $75,000 a year and couples earning up to $150,000 would be eligible for a tax credit toward their child care expenses. The amount would be $1,800 for children up to age two, and $1,200 for kids ages three to six, for a maximum of two children per family.

Kelly added the credit is nontransferable and nonrefundable, features which can make tax credits more expensive. She explained her bill allows parents to choose their child care provider, who does not have to be licensed, but it does include limitations.

"You cannot have your spouse qualify as a day care provider," Kelly noted. "You can't have an older child qualify. It's all very tightly run; it's all very accountable."

Kelly stressed she supports the governor's child care tax credits included in House Bill 870, sponsored by Rep. Brenda Shields, R-St. Joseph.

The credits in Shields' bill would go to child care providers, corporations subsidizing their workers' child care expenses, and donors to child care centers, whereas the credits in Kelly's bill would go directly to families. Kelly feels combining the tax credits in both bills would benefit people "in every corner of the state."


get more stories like this via email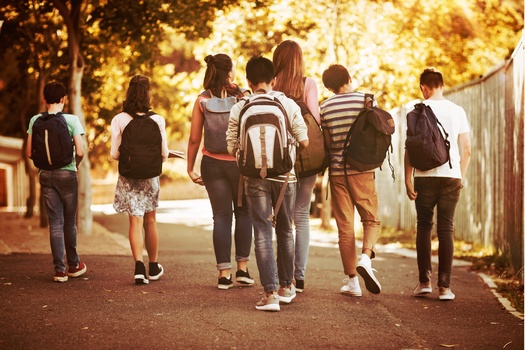 Health and Wellness
In the wake of the devastating overdose epidemic in North Carolina, the state's Department of Health and Human Services is stepping up to aid …
Social Issues
In cities across the globe, including the Michigan city of Midland, various organizations are commemorating International Day of Peace today…
Environment
In rural Alabama, where hurricanes and tornadoes are a constant threat, communities often struggle with damage and limited resources for extended …
Social Issues
A group of West Virginia Democratic delegates is calling for a special session to address West Virginia University's budget shortfall. Del. Evan …
Social Issues
While many Wyomingites of Hispanic descent came from Mexico, there is a lesser-known population from the old Spanish settlements of northern New …
People in rural America are five times as likely to live in so-called "ambulance deserts," areas far from an ambulance service or station, than those …
Health and Wellness
The prevalence of Type 2 diabetes is on the rise in Mississippi. About one in seven Mississippians lives with diabetes. Jernard A. Wells, cookbook …
Social Issues
This week, feminism passes a milestone of sorts as the iconic publication, Ms. Magazine, looks back on its first fifty years. A new book has just …